The holiday season often gives your business the opportunity for an overhaul of your operational activities and looking at fresh ways you can improve efficiencies in the new year. Warehousing and other back of house storage systems offer a key insight into the operations of a business and will show clear ways to maximise your companies potential.
As sales start to slow down and customers are going away for holidays etc., it becomes a unique time to plan how your storage systems can be improved and ultimately make it easier to service your customers.
The long standing core product line at Fischer Plastic Products - the Stor-Pak Bin - is the original picking style bin and has shaped the design that has revolutionised the storage industry. Something as simple as this product can change the way your storage system operates and potentially incorporate wall hanging options to maximise space.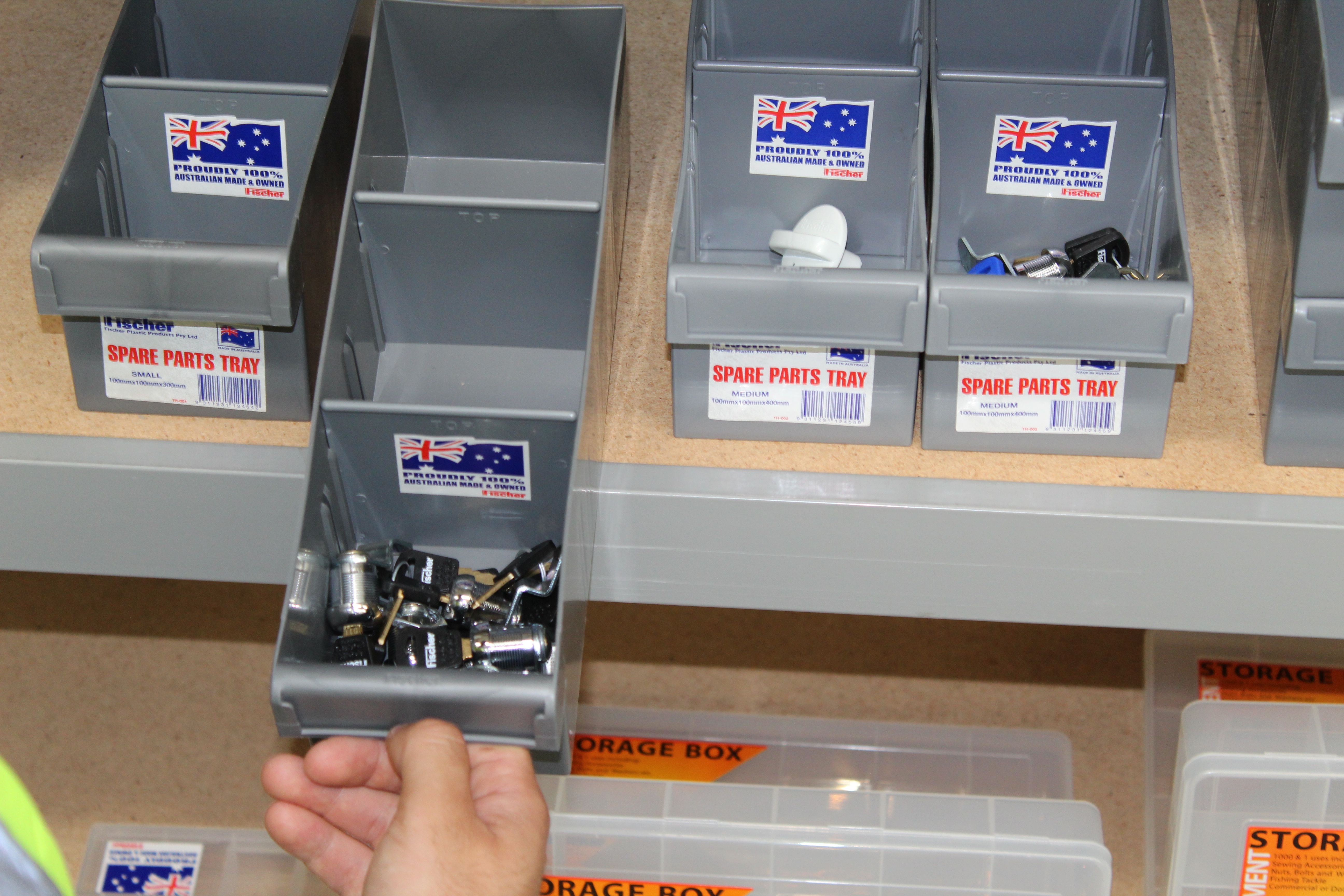 Fischer Plastics Top Tips for Warehouse Storage Solutions:
Change over any cardboard parts trays and tubs for longer lasting plastics.
Utilise different colour storage products to allow for colour coding of parts/lines.
Source Australian Made Storage bins so that they will last and not let you down in the long term.
Cardboard storage tubs became an easy solutions for suppliers to provide parts in boxes that suit racks. We have since found a number of companies having massive problems build up when the cardboard becomes weathered and can often result in large quantities of wasted / damaged stock. Fischer Plastics Parts bins and trays offer an affordable alternative to cardboard that will withstand the elements and rigours of industrial applications and parts.
Fischer Plastics manufactures our core lines of parts trays and bins in 7 colour lines (including the Black "Viro" range). On top of this we can offer custom runs to your corporate colours for larger orders to not only colour code your parts but personalise the storage bins to suit your companies brand image.
By sourcing an Australian made product, you are not only choosing to support our local economy and keeping your money within Australia but also choosing to source higher quality products that are built to withstand a much tougher environment and last a lot longer.
If you would like to speak with Fischer Plastics' expert sales team about how our product range can be the perfect accessory to your storage system overhaul, contact us today on (03) 9548 0977 or click the below link.