Storing equipment and spare parts is a dreaded task for most. Farm equipment storage in particular can be a big project that when done poorly can drastically impact your day to day tasks and efficiencies in getting your jobs done. Fischer Plastic Products has been at the forefront of helping customers increase their storage potential, maximise their space and effectively store spare parts and equipment from the smallest workbench through to a large scale warehouse and distribution centre.
Farming equipment comes in all shapes and sizes and that's why choosing Fischer Plastic storage bins can allow for various sized products, colour coded in various colours and built to withstand the vigour of your industry. We understand that the agriculture sector is likely to see plastic bins dropped and thrown around with heavy parts and we think it's important that you store your products in the best quality products made from the strongest polymers.
Here are 3 Ag plastic storage solutions you can try:
1. Colour coded tubs:
By sorting your parts into neat and tidy colour-coded bins you can ensure that spare parts are easily identifiable and small components don't get lost in the back of your shed.
2. Label holders:
Fischer Plastic Stor-Pak bins have the added potential with a plastic label holder. Built to hold a standard business card-sized piece of card or labelled directly onto the plastic, you can easily identify parts and easily transfer labels across tubs as things change.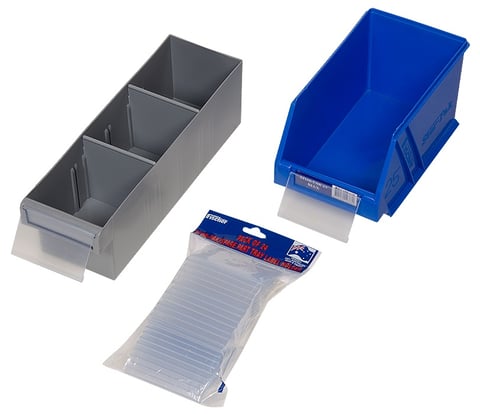 3. Wall Hanging system for your ag plastics:
By opting for the Fischer Plastics Louvre Panel solutions, you can maximise the space in your shed, and effectively have easy access to small parts and components.
Chat to the Fischer Plastics sales team today about how you can source the range of storage essentials to help you maximise your farm equipment storage system.