Australian Made solutions for Farming and processing.
Fischer Plastics manufactures its high-quality range in Melbourne, Australia.
About Plastics in the Ag Sector
The agricultural sector in Australia is a pillar of our countries economy and has made a name for itself on the global scale. By utilising high-quality storage products and accessories to maximise efficiencies within a farm setting allows the sector to continue to grow and keep up with changing technologies.
The Fischer Plastics range is most commonly found in warehouses, hospitals, home garages and retail settings, but it offers so much potential within Agriculture and bulk handling of equipment, spare parts and even things like animal feed.
Australian Made certified to keep up with high expectations that are associated with Aus made goods.
Many colour options to colour-code your products.
Food grade options as well as recycled plastics for the sustainability-conscious.
Strong materials for longevity and safety of your parts.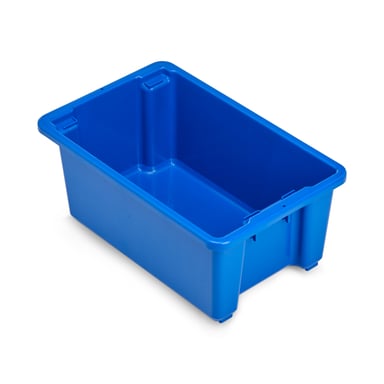 Fischer Plastics Stor-Tub Stack and Nest bins
What are the most common Ag Plastics?
Storing your farming equipment, tools and spare parts effectively is the best way that you can quickly improve your business processes. The storage totes and wall hanging storage bins that offer a solution to this is what we most commonly deal with the agricultural sector on. Farm sheds and facilities all have huge potential to use Fischer boxes to organise things further and safely store your parts. The Fischer stack and nest totes have quickly become the most prominent tub enquired on by the ag sector.