Efficiencies within your business are often something that can give you the edge and improve the functionality of your business. Within the world of industry and trades, it is becoming increasingly important to have mobility and the on-the-go access to your tools and equipment. Opening the door for vehicle fit-outs, van storage systems, accessories and racking to become essential to stay ahead of the field. While storage containers, bins, carry cases and toolboxes may seemingly feel like just an add-on to your vehicle set-up, it is essential to choose the highest quality products the first time to avoid continually replacing parts and having the risk of damaging your equipment.
To ensure that your vehicle accessories and storage products are of the highest quality you need to remember the following:
Insist on Virgin Grade Materials to withstand varying conditions and heavy-duty equipment.
Insist on locally manufactured products.
Make sure your products are Industrial Strength and are built to last.
For all trades and industries, the conditions that you encounter and the rigours associated tend to surpass that of DIY consumer. With this in mind, it is important to understand that within manufacturing there are two distinct strength brackets, with the key word being industrial grade/strength materials for products that can withstand these rigours. By ensuring that your storage products will face being dropped and thrown around, will mean you will have to replace parts less often and not have to worry about your equipment while driving around.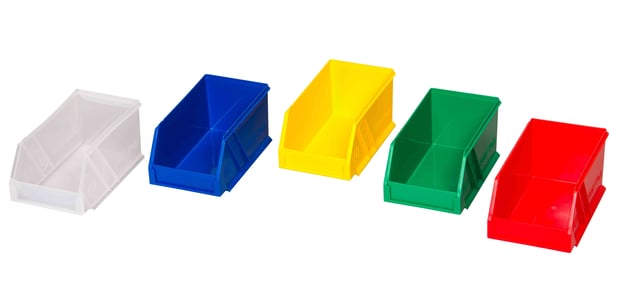 Within vehicle fit outs and accessories it can be quite a lengthy and costly project to create the perfect system for your line of work. Once you have the optimal van racking van in place, support locally manufactured industrial plastic storage bins and accessories to ensure that they are of virgin grade materials and will tick the box of Industrial Strength as opposed to the majority of import quality.
If you are thinking about optimising your mobile storage unit and looking into vehicle fit outs and accessories, contact a Fischer Plastics representative today to discuss the best options moving forward.