When deciding what storage bins to use for your van racking system, it is essential not to overlook the simplicity and functionality of the Stor-Pak. The Fischer Stor-Pak was the original picking style of storage bin and paved the way for a whole industry of plastic storage options in many different industries. It offers a smart design to assist storage systems being accessible and easy to use as well as offer key labelling options.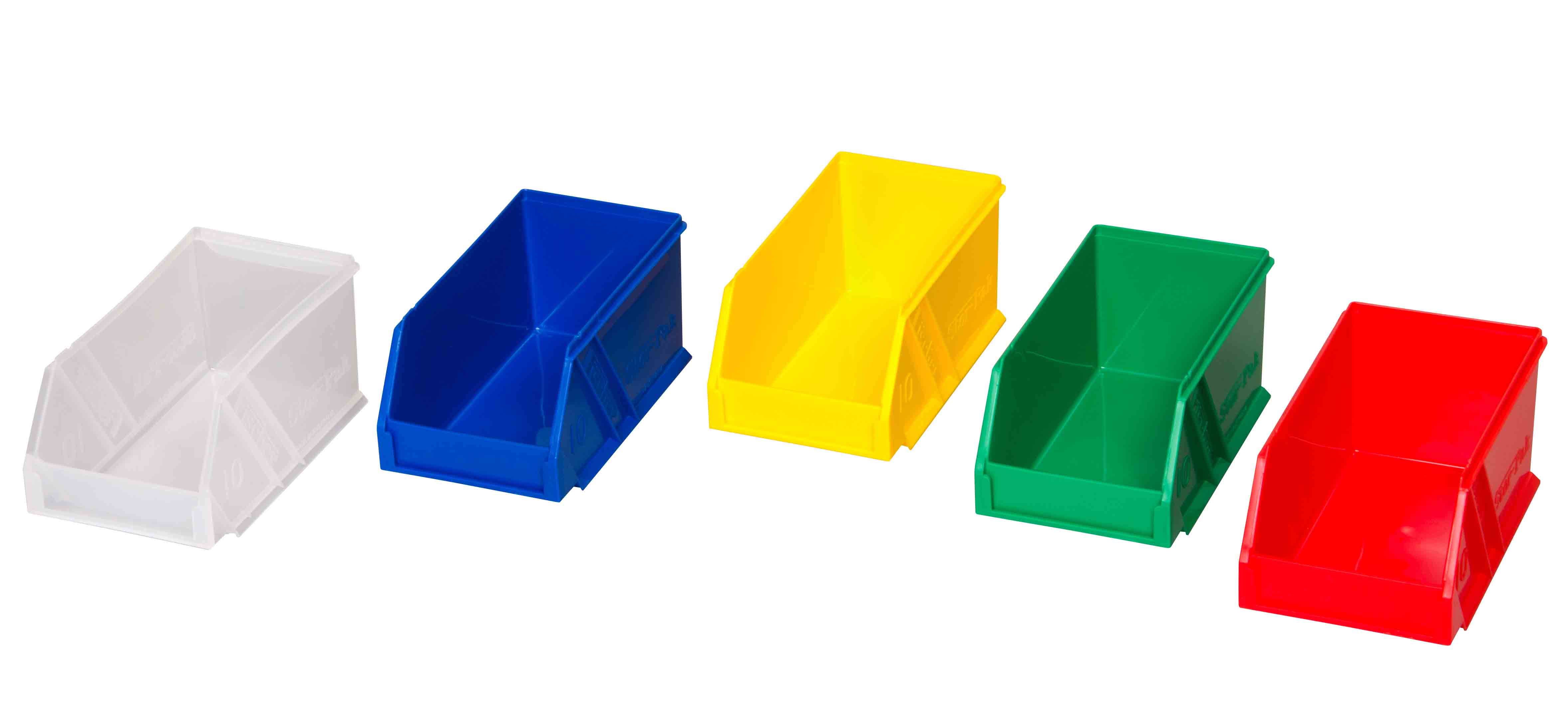 Fischer Plastic bins are a great way to store tools as you can quickly view the product and can easily reach in to grab it from your van, wall panel or shelving unit.

Fischer storage bins come in six sizes so that you can pick the storage solution that suits your system best and optimise based on the size of the products and components that you want to store.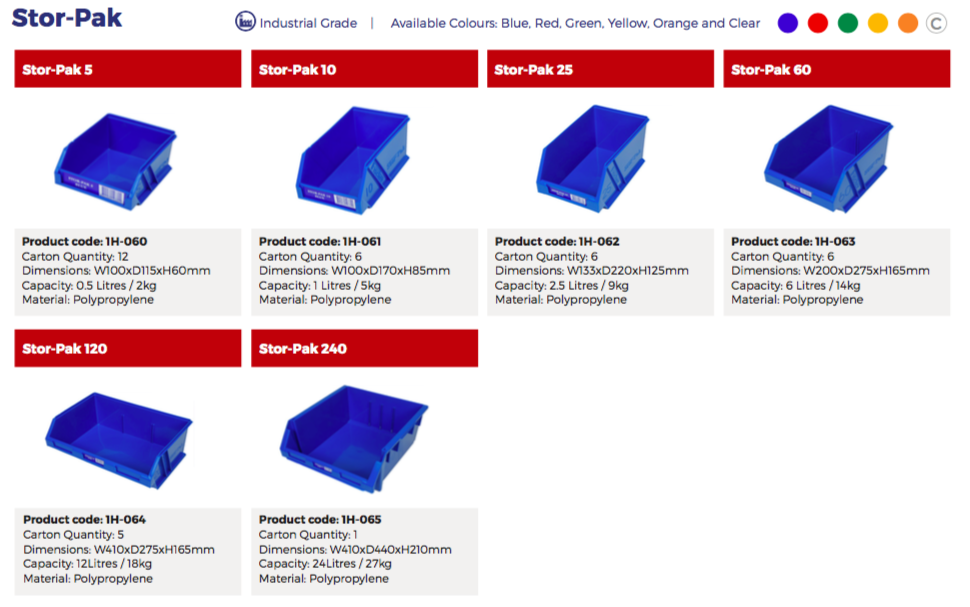 One great functional point is that you can take the Stor-Pak bins off the van racking shelf. The benefit of this is that you can remove the container and have your tools anywhere you like rather than moving back and forth to your van. Being able to have what you need where you need it will save you time and will allow you to complete tasks efficiently.

Colour code your van racking supplies with six bin colour options:
Clear
Blue
Yellow
Green
Red
Orange

There is excellent value in coding your storage. To find out more about why it is important to set up your van storage correctly read our blog here.
The Stor-Pak is stackable and interchangeable with the Mesh-Pak - a product that offers the same dimensions but with a perforated base for minimal dust collection. This creates a versatile and adaptable storage solution for your van storage.
Reach out to Fischer Plastics today for our expert advise on how you can utilise the Stor-Pak bin to your advantage and for the details of your nearest distribution partner.