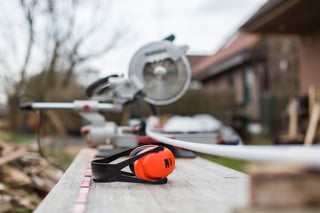 Van racking is essential for an optimal working environment on the road and is one of the most valuable parts of any mobile business. Taking time to decide how you want to set up your van racking is valuable and will save you time and money in the long run. Fitting out your van with certified shelving systems will ensure your vehicle is safe, organised and productive.
So what should you be looking for when deciding how to fit out your vehicle shelving systems?

Step One: Look at what you need to store in your vehicle.
Before choosing the best van racking solution for you, it is vital to sort through what you have so you do not purchase anything that doesn't suit your needs.
Sort through what you use on a daily, weekly or monthly basis and decide what items you use and need the most.
Weigh and measure the items and decide what kind of storage systems would best suit your needs.
Decide how much protection your items need. Are they sharp or do they roll? Do you require closed storage items such as our Ezi-pak for saf
Step Two: Look at what kind of material will suit your needs.
The quality of the materials used in your storage units is vital as this will ensure that your storage system protects its contents and are long-lasting.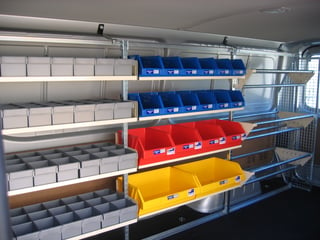 Fisher Plastic Products use high-quality materials, ensuring that your products stand the test of time. Fischer products are durable and built for industrial usage. Fischer Plastic Products has been producing the highest quality products for van fit outs since being established in 1965.
Step Three: Don't pack more into your van than needed.
Keep things simple!
It is easy to carry around more than you use or need. This causes your van to be messy and inefficent when working on-site. When re-organising or starting your van racking from scratch be particular about what you chose to store and take with you.
This will assist you in being efficient and organised.
Fischer has a great range of solutions perfect for:
vehicle roof storage

mobile storage

van storage

vehicle accessories

industrial racking

van shelving
Thinking about changing your van racking solutions?