For over 50 years, Fischer Plastic Products and the associated network of distributors, have been a leading supplier of high-quality plastic warehouse storage solutions for industries right across Australia.
The high quality plastic products are perfect for the implementation of a storage system to enhance the operational side of your business. Storage systems have successfully been seen across many of sectors, however mainly thrives with the following areas:
Warehouse and racking
Logistics and management
Van racking solutions and vehicle accessory industry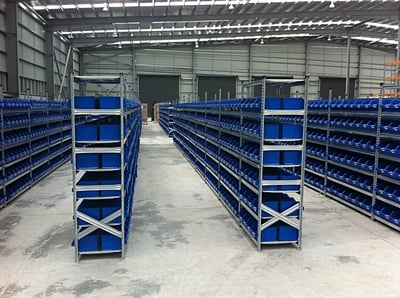 Fischer Stor-Pak bin warehouse setup.
Fischer Plastics manufactures and operates out of Melbourne, Australia. Designing, tooling and manufacturing our full range of plastic storage solution products exclusively in-house – from design concept to reality. We develop products that are precise and specialised for the specific industries that our customers operate within.
Van Racking and Vehicle Accessories
All van racking solutions are manufactured from the highest grade, virgin materials. This ensures quality and durability for the product - built to last. The industry applications for Van Racking is such that plastic storage bins need to be heavy duty to wear the test of time. It is essential that the storage products be manufactured to withstand all that may arise and truly enhance the operations of your particular industries vehicle storage needs.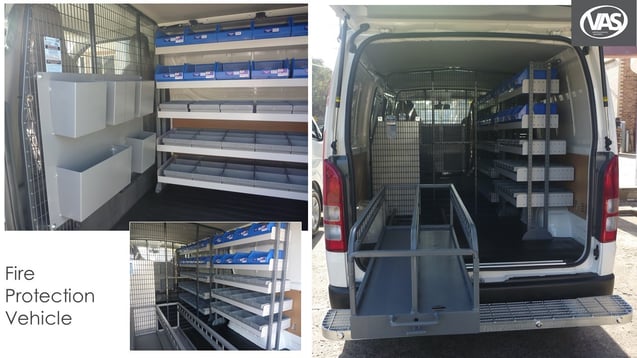 Fire Protection Vehicle racking setup.
Through our national distribution we have assisted with a countless number of trade vehicle fit outs - enhancing the productivity and organisation of the vehicle user.
If you would like to improve your efficiencies and organisation either in your warehouse storage system or vehicle setup, contact one of Fischer's storage solution experts today.