When it comes to the manufacturing of plastic products for your various business needs it is important to look at the overall process and how you can build something that will last. There are a number of ways something can be created and often cost is the determining factor. From 3D Printed parts through to the premium injection moulding, you need to take into account the needs and timeframe around what you are creating.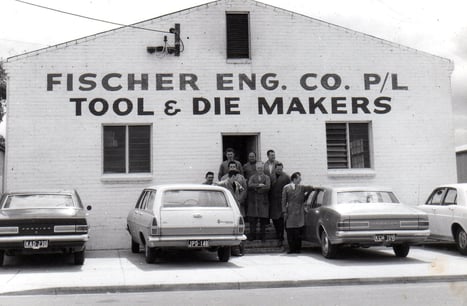 Here at Fischer Plastics we design, concept, prototype and finally injection mould premium plastic products that are built to last many decades and further cement the high quality image of a business. Our client base actively advertises that their plastics come from Fischer due to our reputation in the industry and the supporting of locally Australian made goods.

Fischer follows manufacturing principles brought across from our German heritage. We work closely with our client base and product development teams to find products that make a big difference to business operations and efficiencies.
Our Injection Moulding experience for over 50 years, means that every product that comes out of our machines is going to last and serve it's needs without letting you down. We work with industry leaders to develop our high quality range to the broader market, and partner with large companies to custom make products to suit a system.
Because we manufacture in Australia, we know and can prove what is going into our products. We can vouch 100% for the quality of our products. With every claim we make, we can support it because it's made on-site – we see it. We don't have to wait for an order to arrive to know what it will hold.
Speak to one of the Fischer Plastics Sales team today about your injection moulding needs and find out further information on why you should always choose the best quality products to suit your system.