As industry continues to become saturated with competition and many companies offering the same solutions for their market, we are seeing a rise in professional methods to differ you from the pack. Fischer Plastics and other local Australian manufacturers offer a personalised approach to helping you tailor-make products to not only continue to enhance your industry but make them in a way that is recognisable to the individual company.
In manufacturing, the area of OEM work and customised products has seen growth in the past decade with Co-Branding and patented designs being a way to put your company in the eyes of consumers as doing something unique. Fischer Plastics works with a lot of key players in a wide variety of industries including medical suppliers, automotive parts suppliers, warehousing and racking experts to customise our industrial strength range.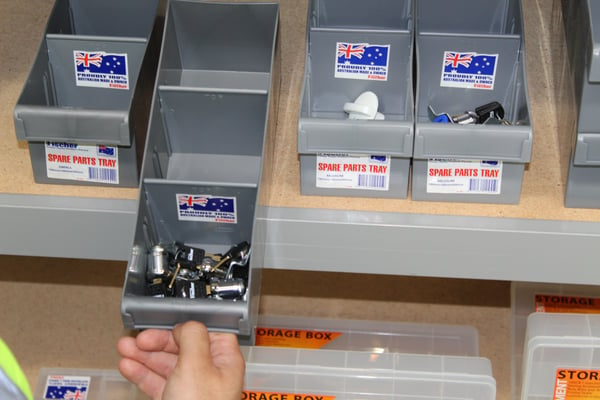 The most professional and effective way of long lasting branding and customisation to any plastic products is an insert with regard the injection moulding tool.
To briefly summarise the process involved with injection moulding plastics: Products are moulded out of large steel dies that form the shape of the product. When the male and female components come together plastic raw materials are fed into the mould and the product is resulted.
With tooling inserts, empty sections of the die can be replaced with an insert that offers a design such as a logo as seen with our recent project with Hella below.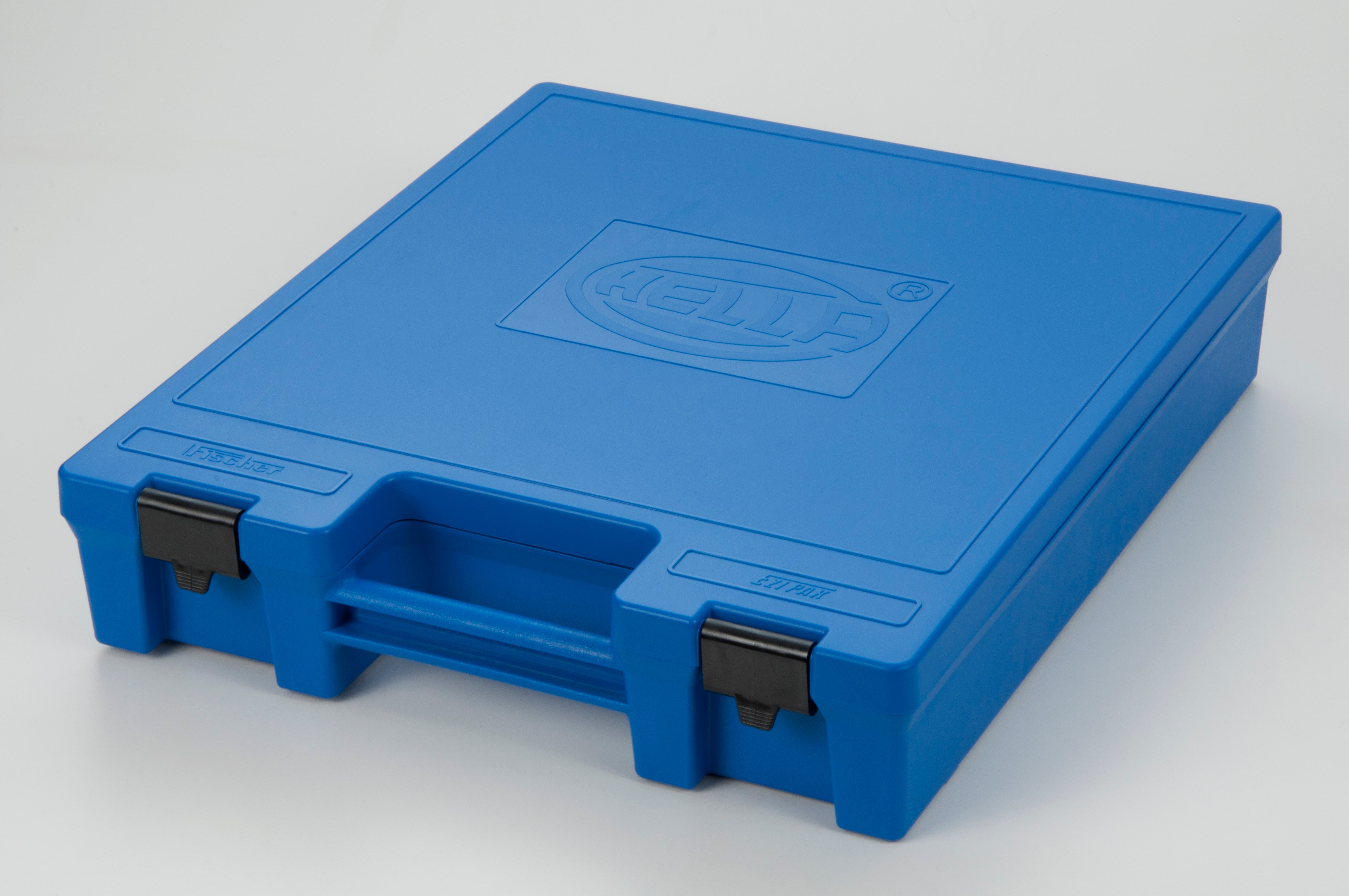 By including Hella's logo in the tooling process of the Ezi-Pak product above, meant that Hella could confidently go to market with a product that is unique to their company and offer their customer-base a kit that represents their brand.
Fischer Plastics brand reputation and awareness is synonymous with quality and strength. This means that when you choose to align your brand with a Fischer product and utilise our state of the art tooling insert process, your products will also adopt the known quality reputation that Fischer has prided itself on for many decades.
If you would like any further info or quotations on the process of putting your logo in a tooling insert for part of the Fischer range - contact our reliable sales team today!