As Australian manufacturing continues to make it's claim and regain some ground against imported goods, we are seeing more and more unique branding options for clients and the concept of "white-labelling." When you work closely with your manufacturer the options grow towards how you can make a general product your own.
Fischer Plastic Products offers a number of expert OEM and Co-Branding solutions for businesses to turn everyday industrial strength goods into individualised marketing tools with the addition of being useful storage solutions.
Our most popular Co-Branding options include: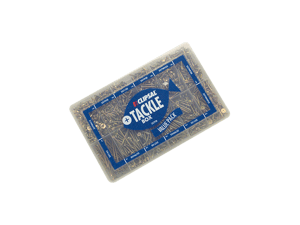 Pad Printing
Sticker Application - From the Manufacturing Line
Injection Moulding Tool Inserts
Pad Printing solutions have been an important method of branding merchandise for many years now but have grown their scope into broader plastics as a long lasting solution.
Fischer Plastics' Clear Storage Compartment boxes have become a staple for many companies creating kits for their client base. Fasteners, Clamps and many other small components can be organised within a Fischer Compartment box and marketed as a kit whilst upholding great strength capacity in comparison to other imported similar goods.
Throughout Fischer Plastics product assembly line, we also offer sticker application service. At a small fee we can apply custom made stickers either provided from the customers directly or produced by Fischer's own sticker supplier. This allows for a smooth process to label the products as well as save your company valuable time organising the sticker process after ordering the goods.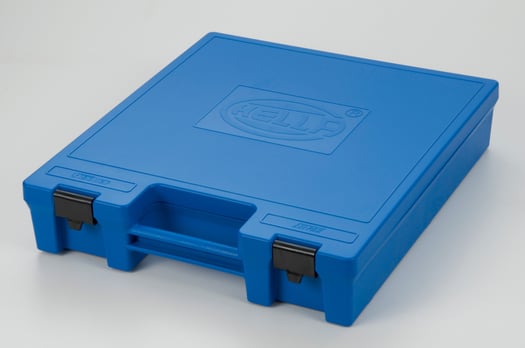 With Fischer Plastics having a state of the art tool room on-site at our warehousing and manufacturing, this allows the opportunities for further unique branding options such as tooling inserts. As seen in the example image above, Fischer Plastics can place a company logo as an insert into the physical mould of the product. This professional method of Co-Branding can personalise the Fischer range to your needs and help you stand out from the crowd in a competitive market.
Speak to one of the expert Fischer Sales team today about your potential Co-Branding needs with Fischer Plastics. We work with our clients right throughout the process to ensure that your marketing needs are met.