Fischer Plastics Products has been proudly manufacturing storage solutions here in Australia since 1965.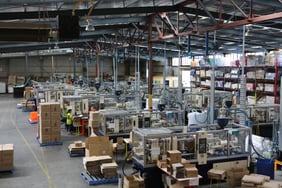 This long history has allowed us to support the trade skills of local toolmakers by producing and making our dies (moulds) on-site.

Australian manufacturing has developed a great reputation in standing for quality assurance as well as durability in a range of applications.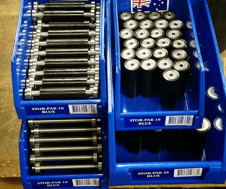 The Fischer Plastic Products range of Storage Tubs is no exception to this stereotype, with multiple people enjoying the quality of Fischer storage in their garages.

By manufacturing with virgin grade materials at a state of the art injection moulding facility we can produce consistent products that are built to last. The Fischer Stor-Pak is versatile and can be used for many different purposes within your garage.

The Fischer picking bin has stood the test of time in the market and is proven to be a very useful and well-organised way of sorting and storing all your small parts and tools.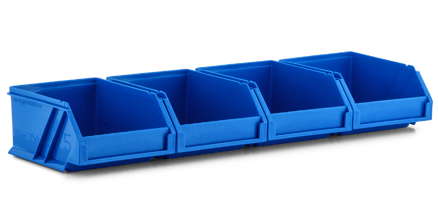 The top benefits of the original storage bin are:
The smart design has a large flat label area. This allows for multiple coding choices to suit your needs such as stickers or labels for identification.
The smooth surface of the storage bin is easy to wipe clean
Fischer Stor-Pak bins come in a range of colours and sizes, to suit everything from small parts such as nails or bolts to large tools.
Has a helpful angled front for easy picking access
Can be easily attached to a louvre panel for hanging storage.
The Stor-Pak picking bins are made of Polypropylene here in Australia. The material is strong and long-lasting and being made locally ensure they are made to a high standard and will be a quality storage solution.
So if you are looking for a versatile and long lasting storage picking bin in your garage, look no further!