Being a small industrial plastics manufacturer based in Melbourne, Australia means that we can guarantee that what we produce is made of the best quality materials.
Our high-quality plastic products are made to suit Australians needs specifically. We have kept Australians needs in mind throughout the entire manufacturing process to ensure there are plastic storage solutions to suit every need.

One of the materials that we manufacture with is A.B.S plastic.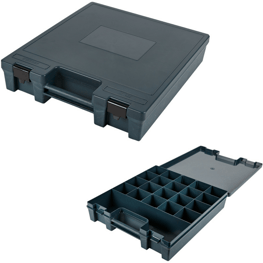 A.B.S is durable and perfect for heavy duty industrial projects. Products such as the Fischer Ezi-Pak are made of A.B.S. Because the Ezi-Pak is made of robust and strong A.B.S it means it will last without needing to be replaced often. The Ezi-Pak Carry Case has removable dividers to create a more extensive storage area. This product was designed specifically to use in van storage systems and is perfect for tradesman, electricians, plumbers, NBN data installers, technicians, and builders.

We also manufacture with a material called Polypropylene. The key benefits of products which are made of Polypropylene are:
Chemical Resistance
UV Stabilisation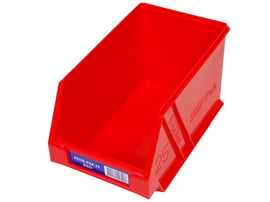 Fischer Stor-Pak plastic bins are made of

P

olypropylene

and are a great way to store tools as you can quickly view the product. Fischer storage bins come in six sizes so that you can pick the storage solution that suits your van best. You can take the Stor-Pak bins off the van racking shelf, allowing you to remove the container and have your tools anywhere you like rather than moving back and forth to your van.

The Fischer Spare Parts Trays are also made of

P

olypropylene and

fit standard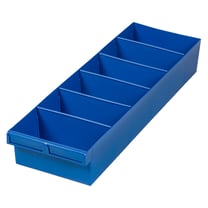 shelving units and come with removable dividers so you can create your versatile storage. They come in five colours (grey, yellow, red, green and blue) so that you can code your storage in a way that works for you. Coding your storage will allow you to find things quickly and create a safe working environment.

Australian manufacturing has developed a great reputation in standing for quality assurance as well as durability in a range of applications. By manufacturing with virgin grade materials at a state of the art injection moulding facility we can produce consistent products that are built to last.