As a company, we are proud to manufacture all of our products in Australia.
We support the trade skills of local toolmakers by producing and making our dies (moulds) on-site. We use local suppliers and products wherever we can.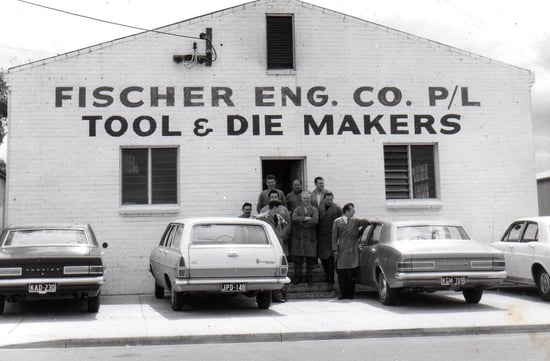 Why we manufacture in Australia
We have listed below our companies ethos and why we feel as a country we should try to support our local employers and manufacturers:
1. We are proud to support local families
We make tools & dies, manufacture, warehouse and sell plastic products all in Australia. This enables us to employ local Australians from all different backgrounds, with local families, who pay local taxes. These people are your neighbours, your friends and your families. Its simple we all gain from Australian Made goods!
2. We support the local economy
Every dollar spent by us is primarily spent in the local economy from electricity, buildings, to buying supplies from local businesses. We try to source feasible Australian options when purchasing everything thus continuing to stimulate small Australian businesses and support fellow business operators.
3. We give back more to the local community
Being based in Australia allows us to take on and train Australian citizens that are unable to get jobs else where due to skill sets, these are the jobs that are moving overseas.
We also are able to support local groups in their endeavours, running scouts nights that educate groups on how factories work, to providing giveaways for local not-for-profits.
4. We provide and can guarantee a safe, healthy and happy workplace
Due to our fantastic OH&S legislation in Australia, every employee is safe and secure when working in our manufacturing facilities. They are provided with fantastic facilities and are able live comfortably off the wage they earn.
Hence when you buy from overseas, we don't know the type of conditions that their employees are exposed to – just look at the recent events in the Bangladesh factory.
5. Quality control
Because we manufacture in Australia, we know and can prove what is going into our products. We can vouch 100% for the quality of our products. With every claim we make, we can support it because it's made on-site – we see it. We don't have to wait for an order to arrive to know what it will hold.
Why buy Australian made and owned
When you go to the store, look twice – does the label say MADE IN AUSTRALIA? If you are able to, why not now make the conscious effort to buy Australian Made? Why not continue to support our country in building skills and employment for every citizen?
Remember every dollar you spend on an Australian Made and Owned product reaches a lot further than just the amount spent in the store! It reaches you – the Australian citizen, the beneficiary of the Australian tax dollar!