Having adequate storage options for teaching resources and supplies can make the learning process much more efficient and interactive for students. Fischer Plastic products, in conjunction with leading suppliers in the industry have developed solutions to assist teachers in storing their supplies and effectively engage with students.
With all of the Fischer range designed, developed and manufactured locally in Melbourne, Australia at our state of the art manufacturing facilities, we offer a premium solution for schools and universities to adopt.
By having an effective storage method for your resources some key benefits can include:
Improved efficiencies in the classroom meaning less time wasted on gathering documents etc.
Increased capacity for student engagement and participation with kits and trolleys
Greater longevity of your resources through high quality boxes and avoiding unnecessary weathering.
The educational sector is ever developing and finding new methods of learning for students across Australia and the world. Fischer Plastics solutions are able to be implemented across a diverse range of formats of learning such as our recent development for the STEM areas of learning with the mobile trolley solution.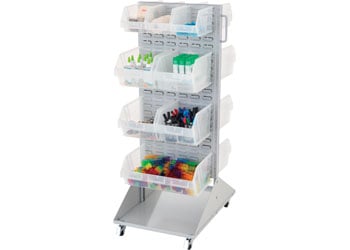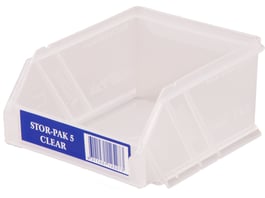 Case Study:
The Fischer STEM trolley can allow for a workshop style of storage system, with interactive options for students to access parts and move around the classroom. The storage bins themselves are interchangeable and come in varying sizes to suit the panels on the trolley. Students easily remove and replace the storage bins on the trolley and being an Australian made product, it will last through the rigorous environment of schooling.
If you have any specific educational and teaching supplies storage needs, reach out to Fischer Plastics expert sales team today for an in depth offering and direction to your best purchasing avenues.