With over 80 stores and counting, Total Tools has become one of the most recognisable names in industrial and hardware products across Australia. Their stores have a clear point of difference to the likes of Bunnings, in offering the highest quality brands and encompass a diverse range of applicable industries.
Since their foundation almost 30 years ago, Fischer Plastics has worked alongside the Total Tools stores in supplying our range of premium storage accessories and plastics to their customer base across Australia.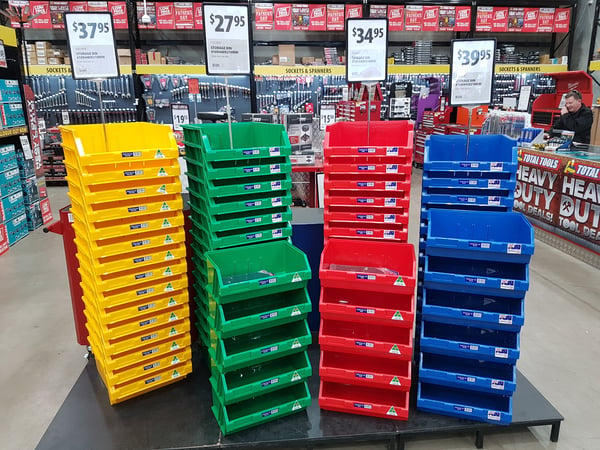 Image: Total Tools Toowoomba (credit EHI Australia)
Fast-forward to today with the Total Tools franchise still rapidly growing, Fischer Plastics has partnered with Total Tools as a major distribution outlet for the core range of our plastics and storage solutions.
The Fischer Plastics brand name has always been synonymous with premium quality, which meant that it was a no-brainer to align ourselves with Total Tools. Total Tools has proven their support of not only the best quality products but supporting Australian made where possible too.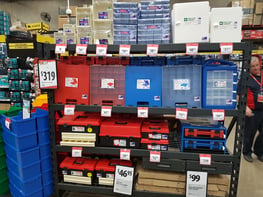 You will find a Total Tools store in most major cities. Their expert staff will be able to help you with all your needs along the way for industrial tools and accessories. Whether you are a DIY user or a trade customer, they have the product range to suit. Their corporate team also offers larger scale solutions for large set-ups and projects.
You can find the full network of Total Tools stores here, and all stores will be more than happy to help you out with the sourcing of some of the Fischer range. Their sales team offer a premium customer service experience and can make it as easy as possible to find not only storage products but an in depth range of options for other trade tools and accessories.