Materials handling equipment offers a unique way to optimise your storage and effectively operationalise your warehouse. Small improvements in efficient warehousing can make a huge difference for the overall experience for your customers. By getting rid of any time wastage in warehousing can improve profit margins for your company and increase customer potential.
Materials handling is more specifically defined as the handling, distribution and care of products and equipment. The way that materials are handled is integral for a businesses operations and superiority in this department can truly seperate you from the rest of the market as a leader in your industry.
Fischer Plastics has been tooling and injection moulding plastic storage and materials handling products for over 50 years now, and has the expert knowledge within the industry to make sure your warehousing is running as efficient as it can be.
Fischer Plastics top range of materials handling accessories include:
Stor-Pak Bins
Spare Parts Trays
Clear Storage Boxes
The Fischer Stor-Pak range offers an angled opening for increased accessibility of your parts within the picking bins. Available in a number of different colours and sizes for greater organisational capacity.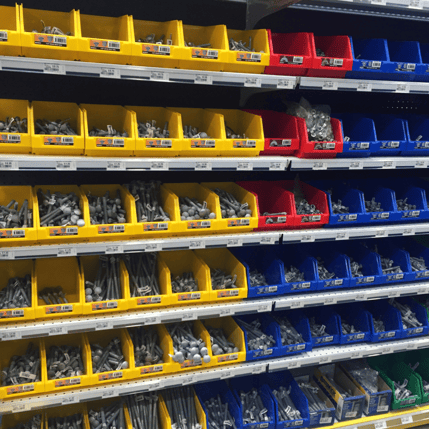 The Spare Parts Trays are a materials handling accessory that have been designed to suit all the major racking systems and long-span shelving units. With removable dividers you can tailor these storage bins to suit your equipment.
The Clear Storage Box range has widely become at the forefront of companies looking to make assortment kits and grab packs for their customers to purchase directly and have all the appropriate components readily available.
Fischer Plastic Products is the leading Australian manufacturer for materials handling accessories and other plastics and storage solutions. We supply a diverse range of industries with our products.
Contact Fischer Plastics today for more information on our materials handling equipment and accessory products.