As warehouse storage systems are becoming increasingly advanced, business' are looking at innovative ways to increase their process efficiencies and stock management. Small improvements can make a world of difference and efficiency correlates to profit margins.
By having your inventory and spare parts neatly organised and easily accessible, daily operational tasks become systematic and of higher accuracies.
Here are some key ways to best organise your spare parts and small components:
Colour Coded Storage Bins
Kanban system
Louvre Panel storage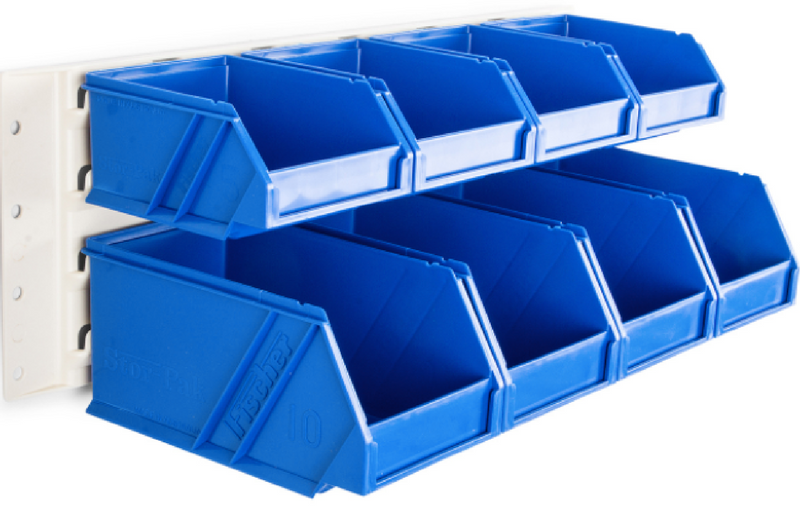 Fischer Plastic products manufactures their range of high quality storage bins on-site in Melbourne at a state of the art facility. By sourcing your storage bins from a local supplier such as Fischer Plastics, means that there is the opportunity to go over and above your needs. For larger scale orders, Fischer Plastics can produce storage bins in your corporate colours from as low as 1000 units.
Kanban storage systems are a method of using visual cues to manage your stock whilst also providing an easy ordering system for your customers. Read more about how this simple process can be used effectively here.
Louvred panel systems are ideal warehouse spaces looking to maximise their storage area. A wall hanging storage bin arrangement will allow for easy access to your parts thanks to Fischer's smart front facing design. This style of storage can be implemented into your already developed storage systems such as Kanban.
If you would like to speak to one of Fischer Plastics expert staff today click the below link to fill out a contact form.