Do you know about the Fischer Plastics 31 Compartment PIN-Lok Storage Box?
This special 31 compartment storage box with a curved base is the industry standard for locksmith pin kits. Specifically designed by a locksmith for locksmiths for easy pin and component removal with one finger. The design of this container makes storage but also use incredibly easy. No longer will you have to dig around for lost pieces as this container, perfectly stores the items.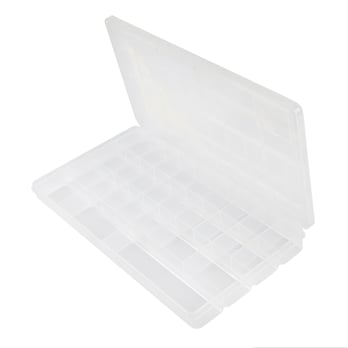 The great thing about this container is that the inside lip seals each compartment to prevent pin interchange.
This container is a premium quality product designed and manufactured in Australia.
At Fischer Plastic Products we specialise in plastic storage solution products! We are 100% Australian made and owned. As an Australian manufacturer, we are very proud of our complete storage range. All our products are ex stock.
Key benefits of the Locksmith Pin Kit include: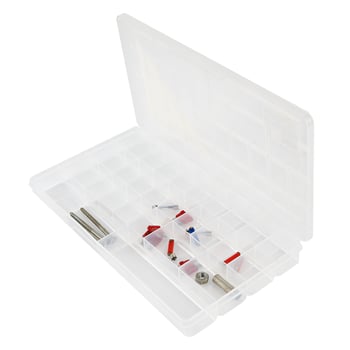 Made from strong and durable materials with thick walls.
Built to last through industrial applications.
Lots of options to suit your parts.
Australian Made Certified
Food Grade materials
Clear plastic so you can see through to find what you are needing easily.
Speak to one of Fischer Plastics' expert sales and customer service representatives about how you can incorporate the wide range of Fischer storage solutions into your business processes and optimise how you store parts and accessories.
Want to know more about the Fischer Range? Check out our catalogue for a full list of the Fischer range.
Didn't find what you are looking for or have a question about the above?
Call today on +61 3 9548 0977 or send us an email info@fischerplastics.com.au and let us help you find a solution to your storage needs here.