Knowing where your products have been manufactured is a key measure to ensuring quality control and, a longer life span/durability.
Fischer Plastic Products manufactures its range of vehicle accessories and storage products entirely in-house at our well-renowned injection moulding facility in Melbourne.
With Fischer's capacity to design, tool and mould our full range of products on-site, we have ensured the highest quality materials are utilised and our level of service can be maximised.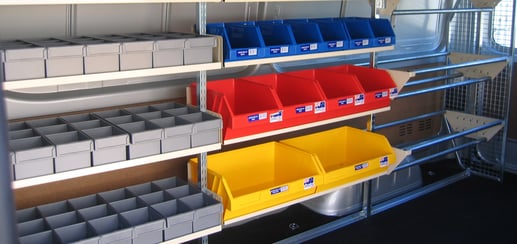 Fischer Plastic Products has the capacity to service right across Australia with our dedicated distribution partners located in each state. By utilising agents in the various states across Australia, we are in turn able to provide the following key advantages to our customer base.
On the ground service across the nation
Minimise freight expenses with added warehouses
More significant to the more rural areas of Australia
No matter what uses you may have for Fischer Plastic's vehicle storage range our distribution network across the nation will be able to provide you with the necessary information to assist you.
In each state, we have an agent that can provide on the ground advice and supply options for your vehicle storage requirements. By having distribution warehousing and stock holdings in each state - we can ensure efficient delivery times with a minimal freight component regardless of your distance from our manufacturing site in Melbourne.
Our national distribution base has worked with Fischer for often many generations and to service both major cities and rural towns efficiently.
If you are interested in contacting your nearest distribution partner of Fischer Plastic Products, enquire below and we would be more than happy to facilitate an introduction and ultimately provide the best avenue to supply of Fischer's high-quality Vehicle Storage range.