The hospitality sector in Australia is growing to be recognised as some of the world's best performing. The level of service and quality of produce seen in Australian restaurants and catering is a key reason for our successes and global recognition.
When you are planning the back of house and behind the scenes that goes on within hospitality, match your quality with the best storage systems and accessories available. The Fischer Stack and Nest storage range has been developed with the hospitality industry in mind, with key design features and benefits to make operational tasks as easy and professional as possible.
Storage totes 32L and 52L are the most common sizes that the industry uses and can be a key component of:
Food grade storage
Handy rubbish container
Cold storage with iced drinks for functions
Clearing up and cleaning cutlery and crockery
With specially designed handles for easy carrying around your venue, the Fischer Plastics storage crates are optimised for your hospitality usage. The food grade material option can help you rest assured for the safety of the contents with both strong protection and premium materials for food security.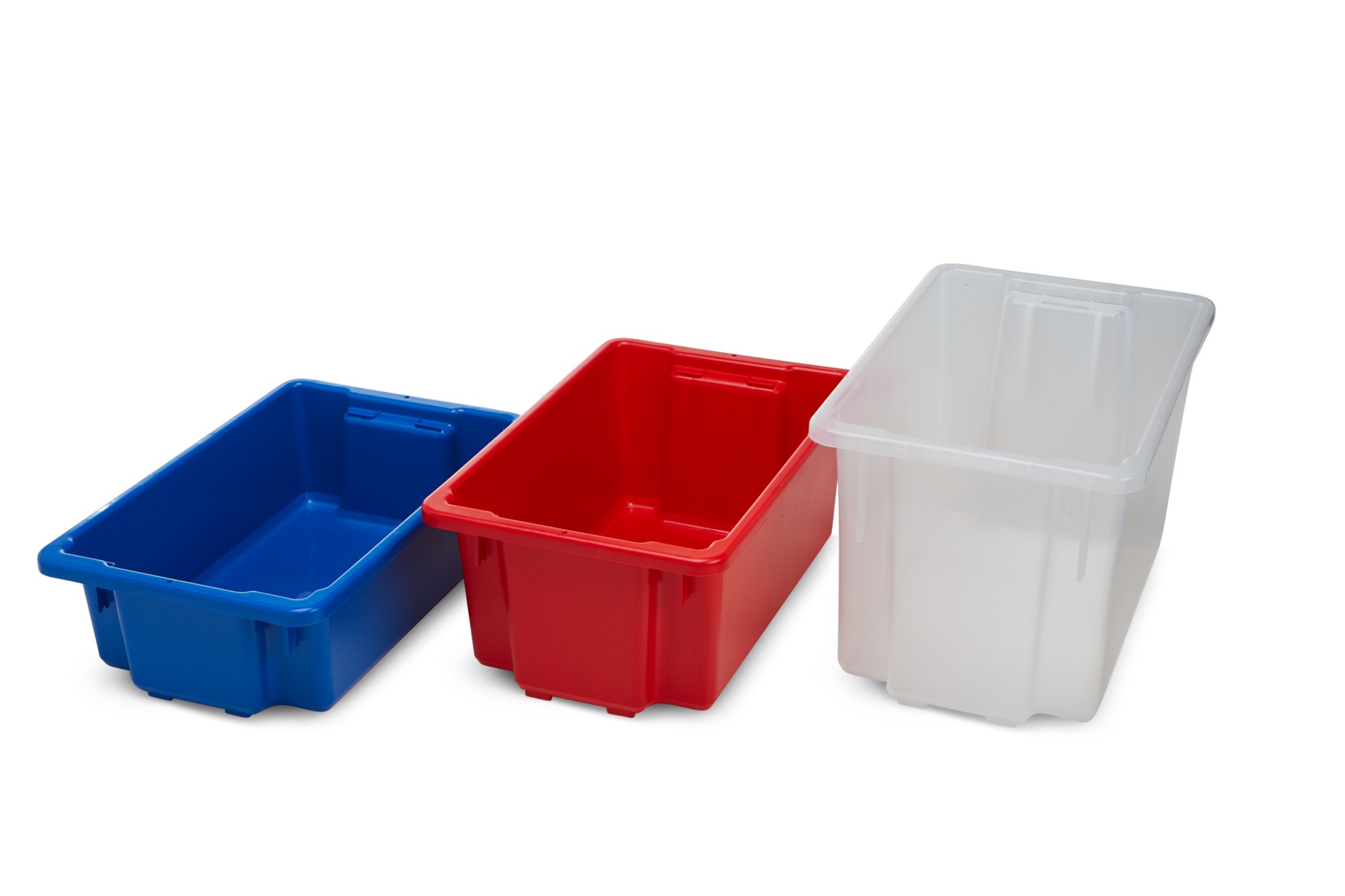 Range of 32L, 52L and 68L in food grade colours.
For longer term storage and added benefits of avoiding dust, the crates have a specially fitted universal lid to suit. A scratch proof surface puts this lid a step above the competitors as well as being aesthetically pleasing. By adding a lid to your storage crates you can securely shut your contents and even lock away the goods through a handy pad lock hole.
Chat to your local Fischer Plastics distributor or our customer service team directly about how the Fischer stack and nest crates can be the perfect addition to your hospitality storage systems.