As the food handling industry continues to grow in Australia, the Fischer Plastics team has developed the perfect storage accessory to compliment the needs of the industry. Whether it be meat processing services, fish mongers or general hospitality services, the Fischer stack and nest style totes are the perfect solution to help improve efficiencies in your food service business.
Designed to last, the Fischer Plastics manufacturing team use the best quality materials to ensure the safety of your product as well as the longevity of the storage tub itself. Our food grade materials can also be manufactured in a range of colour options to suit your needs and assist with coding for greater organisation.
Available in 3 specially designed sizes the Fischer Stor-Tub range can stack neatly and securely but also nest away to save space when empty. The 3 capacities are 32 Litre, 52 Litre and 68 Litre storage crates, so no matter what you are trying to store within your food service organisation we have the product for you.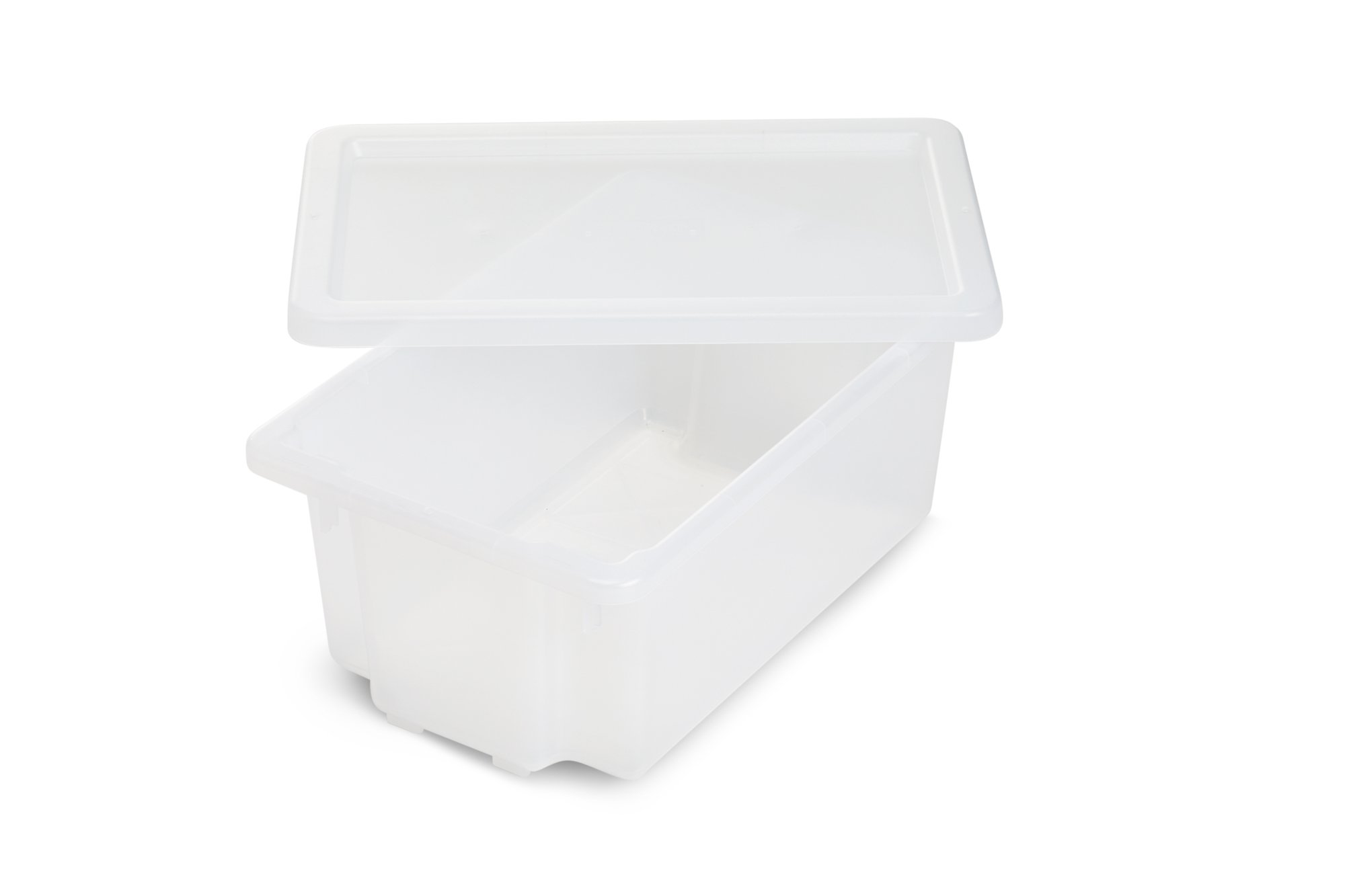 Fischer Stor-Tub 52 - Clear colour for Hospitality
The stack and nest style storage boxes are the most widely used plastic storage product across Australia and Fischer Plastics new entrance to the market is the best storage tub to compliment food handling and storage.
Did you know you can speak to Fischer Plastics about customising our storage boxes to suit your company and branding? For larger sized orders looking to overhaul the way you utilise storage, speak to our expert team about how we can take these products to the next level and personalise them for your company. By looking at different ways to customise the tubs, we will work with you along each step of the process to ensure that we can meet your needs.
Contact Fischer today to chat to our sales team and find the product to suit your needs.