Functional warehouse spaces utilise shelving and racking systems to maximise their storage capacity and ensure that their inventory management is as efficient and accurate as possible.
Fischer Plastic Products are designed around the standard dimensions of leading pallet racking and longspan shelving units such as Dexion, Brownbuilt, Schaefer and Colby.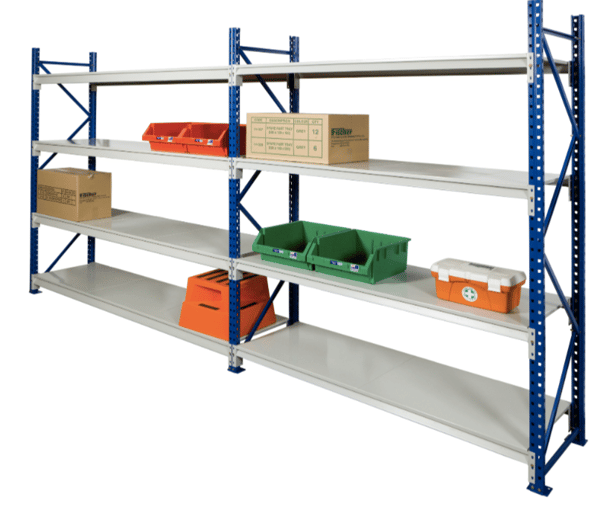 The key Fischer products that are most suitable for your pallet racking or longspan shelving are:
Spare Parts Trays
Stor-Paks and Viro-Paks
Mesh-Paks
The Fischer Spare Parts Tray range offers varying widths and depths to maximise shelf space and organise your parts. Standard Fischer Plastics sizes include 300mm, 400mm and 600mm depths, and 100mm and 200mm widths. Each product comes standard with dividers for additional storage benefits and further dividers are available for purchase through your local registered Fischer supplier.
The Stor-Pak style picking bins are also a great way to utilise racking space, with an angled opening for easy access to parts and a variety of colour options for coding. Fischer Plastics has also developed a recycled material version of this bin called the Viro-Pak that still offers the same design but comes in at a cheaper price point for the consumer as well as the added environmental benefits.
The Mesh-Pak range was initially designed for medical application due to the intelligent dust minimisation design, however has now become widely used across the industrial and warehouse sectors. The Mesh-Pak also follows a similar design and shape to the Stor-Pak range but has a perforated base for the added component of air-flow and dust reduction.
Contact the Fischer Plastics Sales team today for further information on our range of storage accessories to suit your pallet racking or longspan shelving units.