Fischer Plastic Products has been in the Australian manufacturing industry for over 50 years. Our range of storage solutions, suitable for many industries and applications has been recognised by the Victorian Government and national consumers alike as a premium quality range.
One of the keys to Fischer's successful product range is the fact that we have our own state of the art tool room on site allowing us to product concept, design and injection mould all of our products in house.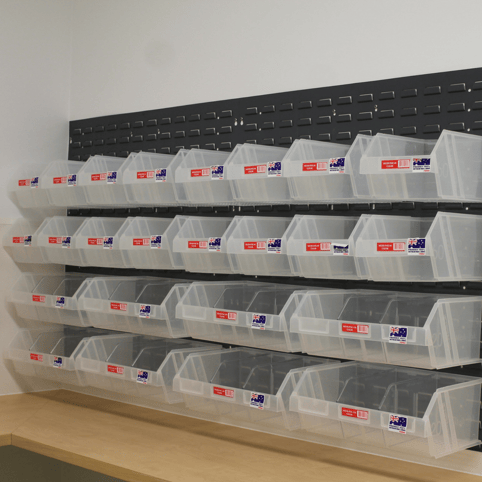 Whether you are looking at a large scale warehouse storage setup or a home garage storage system, the Fischer Plastics customer service team can assist you and come up with storage ideas to maximise space and improve your overall efficiencies.
Our industry experience and knowledge of the ways that storage can completely shift the way that your business operates, means that we are well equipped to help you through the full process of ordering. No matter the size of your business there is likely an aspect that we can help you to improve operationally and help make more efficient through a storage essential. Our Australian made goods are mostly hospital and food grade.
Contact a Fischer Sales and Customer Service representative today to:
Discuss your storage needs
Get expert advice on maximising your storage efficiencies
Speak to a Fischer team member on product specifics
Find out minimum order values to customise parts
Press the following enquire now button to send through your enquiry and one of our customer service reps will get back to you.
Fischer Plastic products are built to last and because we are locally Australian made and operated, you will receive a customer service experience that will go over and above to service your needs and adapt to your industry.