When you are setting up your vehicle accessories storage system, some quality control mechanisms must be put in place to ensure that your equipment or spare parts will be stored appropriately and are not set in harm's way. As many industries and trades encounter chemicals and the associated damage they can cause, it is critical to ensure your storage bins and vessels are chemical resistant and will not deteriorate due to the day to day spillages that vehicle storage setups face.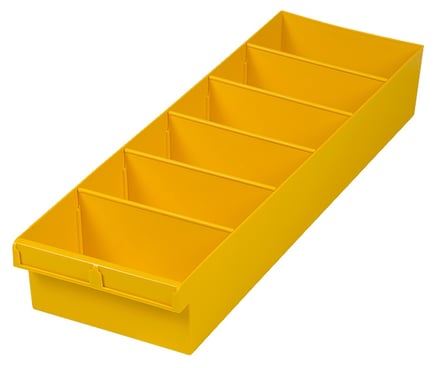 By ensuring that your plastic storage containers are made from a premium virgin grade material such as is with the Fischer Plastics Stor-Pak range, chemically resistant properties will be seen. By insisting on virgin grade plastics, you can allow for:
Manageable spillages
Longevity of your storage products
A greater variety of applications
As vehicle storage involves rigorous movements and an often extreme storage environment, it is inevitable that your stored products and equipment will be faced with impact and need the highest quality strength rating alongside the added benefits of chemical resistance.
With all these key features, your vehicle storage system will allow for a vast variety of applications and prepare you for whatever your industry requirements may be. Further to this if you support Fischer Plastics' range of virgin material products you will be supporting the local manufacturing economy.
Given that the Fischer Plastic products can be seen in so many different industries and applications it is important to be prepared for the unknown. You can reach out to Fischer's customer service team to ensure that the products you are looking at are right for your working environment. We offer a tailored approach to each caller and assist them every step of the way.