Plastic storage bins and containers can make a big difference in the overall efficiencies of a business. By sourcing the best quality plastic storage containers within Australia you can future proof the operations of your business and ensure that the way you store equipment and parts is going to protect your products and last.
Fischer Plastic Products has been developing their range for over 50 years of operation and improving storage systems in businesses and homes as technology continues to change. Our range has evolved with the times and helped some of Australia's largest businesses and warehousing facilities maximise the way they organise their parts and distribute components.
For bulk storage solutions and larger bulk storage bins, Fischer's latest range addition is the stack and nest storage crates. The Fischer Stor-Tub is cleverly designed to accomodate parts of many sizes and effectively pick and pack.
Organisation within a storage system is something that Fischer Plastics can help you maximise. We have been in the industry for a long time and can offer expert advise on ways that you can modify your storage system or add easy identification systems which can overall improve the way you run your operations.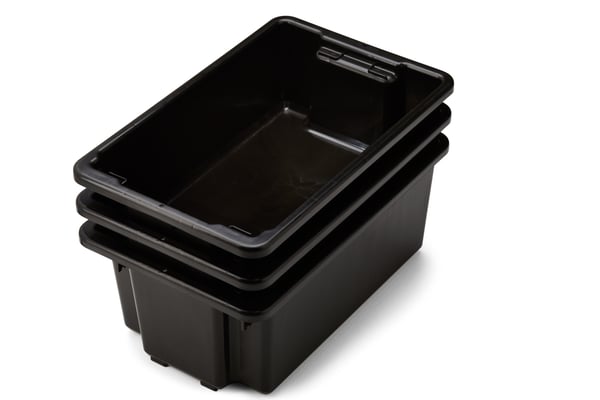 The Fischer Bulk Storage Bins give you the flexibility to store goods with the most durable and applicable materials. Fischer creates bulk storage options which you can find in almost every industry across Australia and New Zealand.
Being entirely Australian made allows you to purchase with the assurance that you are not only buying through an ethical supply chain at high quality and consistency but also supporting the Australian economy through keeping your dollars here.
If you would like to chat further about bulk storage solutions at Fischer Plastics we are always happy chat through our options and distribution network to best service you.