In any automotive workshop, your storage systems can truly determine the efficiency of service and often assist in quality control. Storage options for Auto Parts can be intricate given the vast number of parts and components that are involved within any given workshop.
Fischer Plastic products developed the ideal solutions for workshops and automotive suppliers to manage their parts and offer efficient solutions to your customer base.
Here are some key benefits of using a Fischer Plastics storage system in your workshop:
Australian made product range

Fischer Plastics is a proud Australian manufacturer of all our high quality range. We ensure that the resulting products will all be consistently durable and withstand the rigours of industry application over a long time.


Great customer service

Fischer Plastics Head Office in Melbourne, Australia offers real-time assistance on the full range of Auto Parts storage. We can not only assist with finding the right product for your needs but where available come out to you and provide our expert opinion. Along with this we have a network of dedicated distributors across Australia and New Zealand that can service your needs.


In-Depth range

Whether you are looking at re-doing your storage system on a larger scale or simply replacing a few bins, we have you covered. Our range can compliment your system with colour coded storage bins and parts trays, tilt drawer organisers with visually recognisable parts, louvre panels for wall hanging storage etc.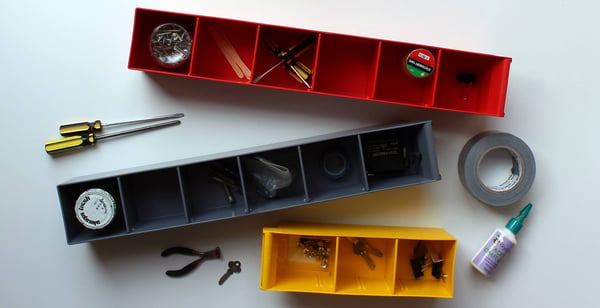 Get in touch with a Fischer Plastics sales representative today to discuss how we can improve your workshop storage system and ultimately improve overall efficiencies.