Safe storage for your static sensitive parts - made in Australia
Fischer Plastics is a Leader in Australian Made Plastics and Storage.
What is ESD?
Electrostatic discharge or ESD for short, is caused by the transfer of electronic charge between multiple bodies with different electrical potentials. This discharge can sometimes cause product defects as well as equipment failures.
When transporting goods such as computer chips, two-way radios and other electronic components, the storage products that are housing these can cause the aforementioned discharge of static and cause a product to fail. Currently there are only a few manufacturers around the world that have been able to specialise and produce plastic storage products that contain anti-static properties to protect parts.
Fischer has been working on this product for a while now and is on the cusp of launching to our Australian market that know and trust our skills in the world of plastic production.
A few key benefits of buying your storage solutions from Australian manufacturers such as Fischer Plastics include:
Tested for a variety of applications to Australian compliance standards.
Long lasting product made from the highest quality raw materials.
Readily accessible customer service team to assist with your ongoing needs.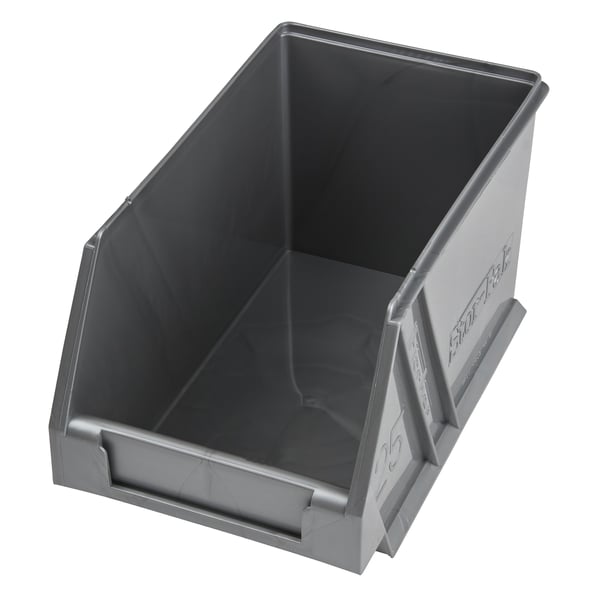 Fischer Plastics Anti-Static Concept Storage Bin
What is the potential of Fischer's Static Dissipative plastics?
With specialising in large scale warehousing plastics and professional storage systems, the Fischer Plastics standard range of Stor-Paks and Spare Parts trays will have the potential to become ESD safe. This MTO (Made to Order) product range will allow customers to specify the purpose of their storage needs and allow the Fischer sales team to customise our offering and options to suit. By offering a tailor made solution for the storage systems in your electro static environment means that you don't have to settle for what is currently on the market coming mostly out of the UK and USA at the moment.